Observer Reporter
Khanyi Mbau's fallout with her boyfriend Kudzai Mushonga is turning out to be more bizarre than fiction. Ugly developments in the couple's drama drenched mjolo first surfaced in Dubai where the lovebirds had jetted out to for a holiday.
Signs of a terrible state of affairs in the celebrity couple's relationship emerged when Mushonga took to social media to declare Mbau missing and invited members of the public in both Dubai and Mzansi to be on the look-out for Mandla Mthembu's former sweet-heart.
Kudzai took to Instagram with a post detailing how he had dropped Khanyi off at a hair salon at 6pm before she performed a disappearing act on him. Mbau dropped out of sight for a couple of hours before re-surfacing 11 532.2 kilometres away from her man.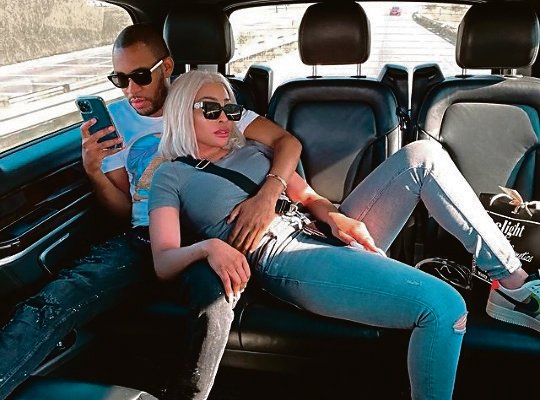 Now the fast moving plot has enveloped Mzansi with Mbau making her first public appearance kneeling at her father's grave with her brother Lasizwe Mbau.
Lasizwe, confirmed on Wednesday that Khanyi Mbau was home and safe an hour after his sister had landed in Johannesburg following an 8 hours and nine minutes flight from Dubai. He then posted on his timeline an image of himself and Khanyi kneeling at their father's grave.
By the time Mushonga was preparing dinner for Mbau who was supposed to be in a hair saloon in Dubai, the lass was airborne and heading for Johannesburg leaving her man with more question marks than answers.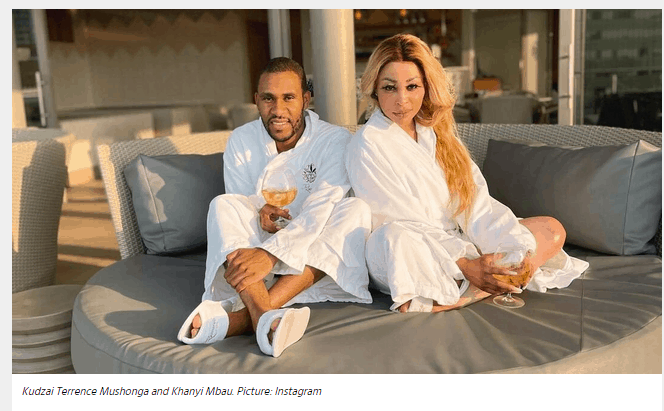 Media personality Mbau thereafter responded to media saying she is "well and alive" and not "missing" as alluded to by her man Mushonga on his Instagram Live Stories that went viral.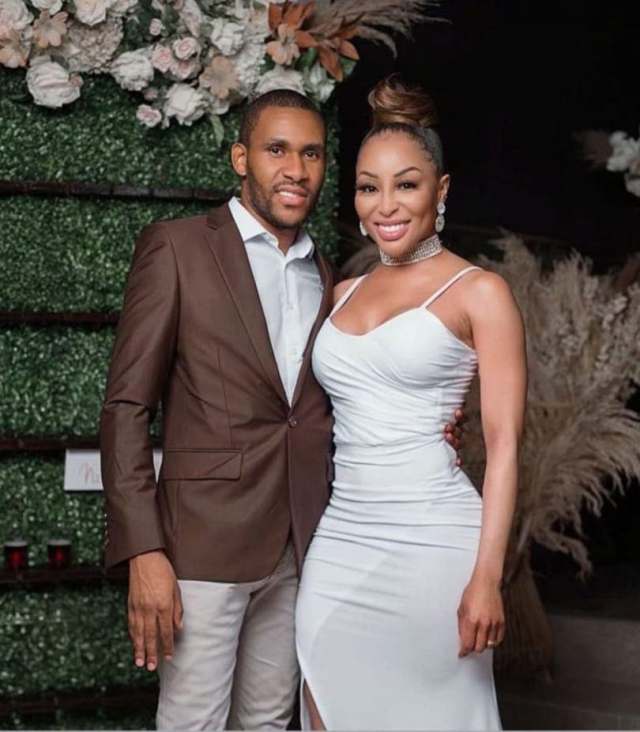 Exactly five days ago Khanyi Mbau took to Instagram to share a lovely and heartwarming post about the love of her life, Kudzai Terrence Mushonga. The media personality got deep into her feels as she poured her heart out in the elegant and thoughtful Instagram post. The couple looked absolutely adorable in the accompanying picture she shared on the social networking site. But today Mbau sang a completely different tune. She now wants space to scrutinise their relationship.